New OCWMG Location at Tustin Legacy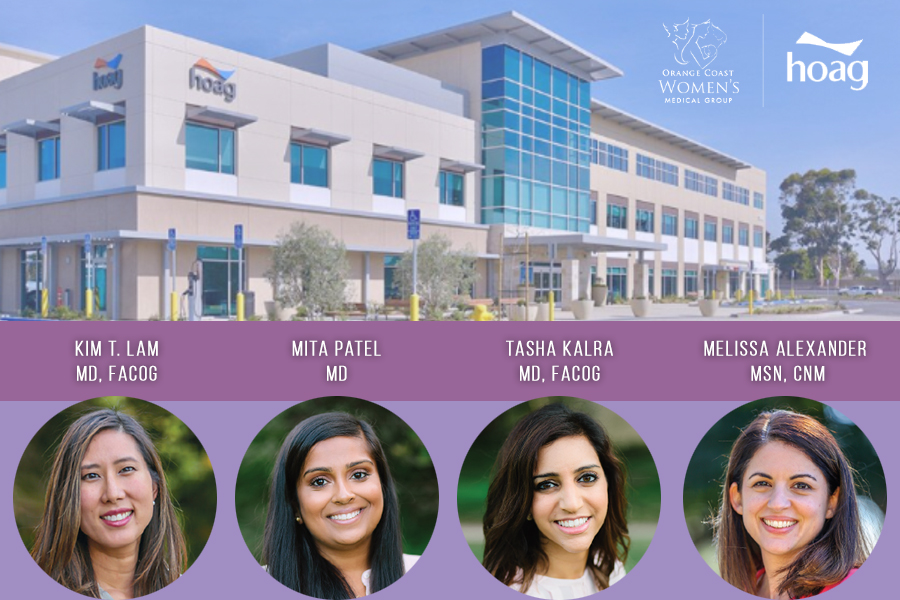 Orange Coast Women's Medical Group has expanded to open a new office located at Hoag Health Center Tustin Legacy. We're excited to serve the women of Tustin and nearby neighborhoods with compassion and quality. OCWMG is dedicated to exceptional patient care – where patients can build long-lasting relationships with their providers and get the resources they need to better manage their health. The new location is our fourth office and will be staffed by Kim T. Lam, MD, Mita Patel, MD, Tasha Kalra, MD, and Melissa Alexander, Certified Nurse Midwife.
Comprehensive Obstetric & Gynecologic Care in Tustin, CA
The new office has been designed to make you feel relaxed and at ease throughout your entire experience. You can also expect the same comprehensive health services, such as Obstetrics, Gynecology, and Midwifery, as at our current locations. In addition, we offer preventative care, imaging, phlebotomy, and nutritional counseling services. With the combined resources of a world-renowned health system, cutting-edge research and excellent patient care, women can be assured they are receiving the best care from us.
We Hope to See You Soon!
The new OCWMG Tustin office can be found on the corner where Kensington Park Drive and Edinger Avenue intersect in the Tustin Legacy community. If you'd like to schedule an appointment with any of the above providers, you can request an appointment at www.OCWMG.com or call us at (949) 829-5533. Walk-ins are welcome. We look forward to seeing you in our new office!