Physicians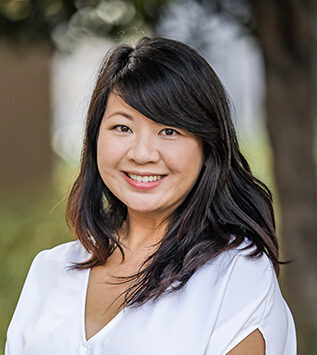 PROFESSIONAL AFFILIATIONS AND CERTIFICATIONS:
Diplomate, American Board of Obstetricians and Gynecology
Fellow, American College of Obstetrics and Gynecology
Renee T. Chen
M.D.
Accepting New Patients
"It is humbling to be trusted in being a part of a woman's life during some of her most vulnerable moments."
Dr. Chen received her undergraduate and master's degree from the University of California, Los Angeles and her medical degree from Virginia Commonwealth University. She completed her residency training at White Memorial Medical Center and was awarded Resident of the Year. Her training provides focus on minimally invasive techniques including laparoscopy and vaginal surgery as well as high risk obstetrics.
Dr. Chen is drawn to the field of OBGYN from the joy of welcoming life into this world and to helping women understand their body's function. Her goal is to help women be more educated about women's health. She strives to build lasting relationships with her patients and cherishes the ability to provide both medical and surgical management to address her patient's needs. She believes in taking a team approach to the patient-physician relationship and that the key lies in understanding the physical and emotional well-being of her patients.
Dr. Chen is fluent in Mandarin and basic medical Spanish. In her free time, she enjoys cooking, baking, singing karaoke and working in the garden with her family.
Languages: Mandarin, Teo Chew, conversational Cantonese, basic medical Spanish
Sees Patients in Irvine 16305, Laguna Hills, Tustin