Coronavirus (COVID-19) Updates
Current Office Policy
If you need to reach someone at our office and it is not an urgent matter, please utilize the Patient Portal, as it is the fastest method of communication with our office.
Effective immediately until further notice:
All Patients are REQUIRED to wear a face mask prior to entering the office; face shields will not take place of wearing a mask.
Appointments that are cancelled with less than 48 hours notice (two business days) are subject to a cancellation fee as per our policy.
OB patient: If you feel ill, please do not come to your appointment. Stay home and contact our Triage Nurse at (949) 829-5500, Option 2.
GYN patient: If you feel ill, please do not come to your appointment. Stay home and reschedule with our appointments department at (949) 829-5500, Option 1
To protect our patient and staff, we ask that only patients enter the lobby. We understand having another person with you is important, and to bridge the gap, with provider approval, you may FaceTime with your significant other while at your appointment. There are no exceptions regarding a plus one in office. No visitors or children are permitted in our offices at this time.

Office Visits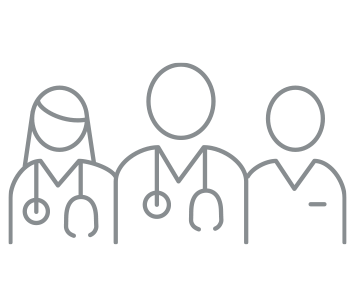 OCWMG physicians are available to see new and existing patients in the office. We have made changes to keep you safe during your visit. We are complying with all safety guidance from the Centers for Disease Control and Prevention (CDC), Centers for Medicare and Medicaid Services (CMS), California Department of Public Health (CDPH), and local county public health departments, and will make changes to our visitor policy when directed.
Safety Measures in Place
Appointments have been spaced out to allow for social distancing.
We have added additional cleaning procedures to ensure every visit is safe.
For more FAQ's and updates regarding COVID-19, visit our Coronavirus page.
GYN visits: NO Visitors. (FaceTime is an option)

Minors under the age of 18 with a GYN problem only: 1 visitor is okay to come with, if child approves.
1st Annual Exam: NO visitor.

OB Visits: 1 visitor is allowed only for the following:

Pregnancy Confirmation Ultrasound & Pregnancy Confirmation visit w/ provider
OB Workup visit
20-week Ultrasound Fetal Survey visit & OB visit with provider
36-week OB visit with provider
(We are still in compliance with social distancing. We ask that the visitor stays in the hallway until patient has been called to go back for her visit.)   
 Stay Informed W/ Helpful Resources
Centers for Disease Control and Prevention (CDC)
Helpful information about the Novel Coronavirus (COVID-19)
COVID-19 is a new virus strain that is believed to spread in similar ways as the common cold, such as when an infected person coughs or sneezes. Symptoms include fever, cough and difficulty breathing. A health care provider can give you instructions for seeking care, which you can do without exposing others.
Across the world, new cases of COVID-19 are being reported, and some parts of the country have declared a state of emergency. However, according to the CDC and other authorities, the risk remains low for exposure in the U.S.
Hoag clinicians are following Centers for Disease Control and Prevention (CDC) guidelines, and we have strong infection control policies, procedures and systems in place. As recommended by the CDC, our clinicians are screening all patients for fever, respiratory symptoms and travel history within a month prior to symptom onset. Anyone meeting the CDC-established criteria would be isolated and further testing and care will be guided by the health department.
Use home quarantine or home isolation:

Stay home if you believe you have been exposed to the virus, even if you are not showing any symptoms, and contact your health care provider.
If you have traveled to a country on the CDC list of level 2 or 3 travel health notices and feel ill, contact your health care provider.
Stay home when you are sick, especially if you have respiratory illness symptoms. At the present time, these symptoms are more likely due to influenza or other respiratory viruses than to a COVID-19 infection. Whether you have seasonal flu, the common cold, or something else, it's important you stay away from others when sick.
Monitor yourself for fever, coughing and shortness of breath.
The Orange County Health Care Agency is taking questions from the public regarding COVID-19 via the Health Referral Line at 800-564-8448, Monday through Friday from 8 a.m. to 5 p.m.