Marijuana and Pregnancy
If you use marijuana during pregnancy, you may be putting your health and your fetus's health at risk. Marijuana and pregnancy don't mix. If you're pregnant or thinking about getting pregnant, don't use marijuana.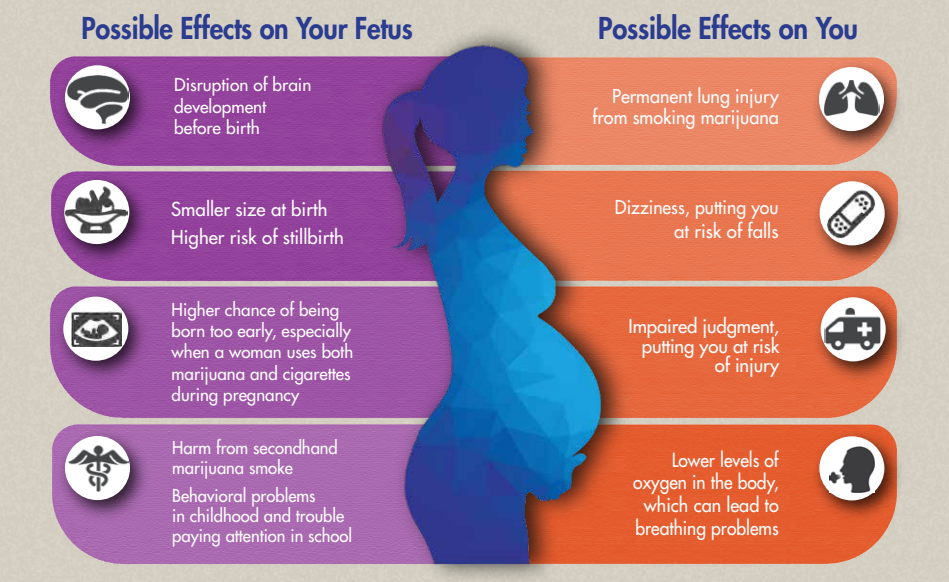 Did You Know?
Medical marijuana is not safer than recreational marijuana. Recreational and medical marijuana may be legal in some states, but both are illegal under federal law.
There's no evidence that marijuana helps morning sickness (ask your obstetrician–gynecologist [ob-gyn about safer treatments).
You also should avoid marijuana before pregnancy and while breastfeeding.
Research is limited on the harms of marijuana use for a pregnant woman and her fetus. Because all of the possible harms are not fully known, the American College of Obstetricians and Gynecologists (ACOG) recommends that women who are pregnant, planning to get pregnant, or breastfeeding not use marijuana. ACOG believes women who have a marijuana use problem should receive medical care and counseling services to help them quit.