Medical Records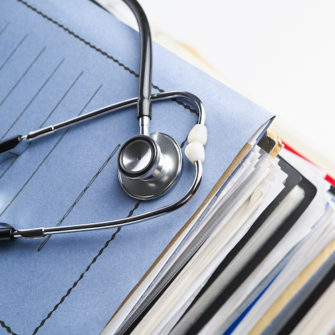 You are entitled to copies of your medical records, whether for yourself or another medical provider. Due to HIPAA regulations, your medical information can be released only after your written authorization is received. You will need to sign a medical records release authorization, which you may fax, email or drop off to our office.
We strive to fulfill your request in a timely manner, please allow 15 business days for your request to be processed. Please contact us to receive an estimated cost of printed pages. We encourage you to access your patient portal for speedy release of records.
** Please note that unencrypted e-mail sent over the Internet is not secure and may not remain confidential; thus, any information sent by email is sent at the sender's own risk. We suggest the use of a fax instead.**
For submission of your medical records to our practice, we ask that you please either fax, mail, or hand carry them in. We do not accept CDs.
Your Privacy is important to us. We make it a priority to keep your records confidential.
Fax: 949.581.9158
Email: ocwmedicalrecords@hoag.org
Phone: 949.829.5500 ext. 37342