Midwives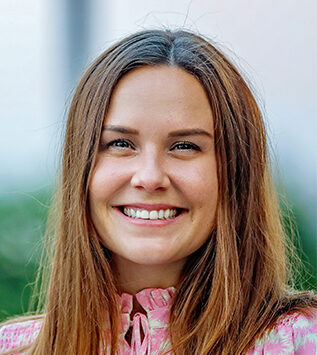 PROFESSIONAL AFFILIATIONS AND CERTIFICATIONS
American College of Nurse Midwives (ACNM)
Cambria Tuttle
C.N.M, M.S.N.
"Embracing the midwife/patient relationship through empowerment, compassion and advocacy for total health wellness across the lifespan."
Cambria Tuttle has lived throughout Southern California all her life. She's originally from Murrieta, CA, and completed her undergrad in Riverside, and then a moved to Orange County where she began her nursing career at Hoag Hospital in Newport Beach. She attended CSUF's Certified Nurse Midwifery and Women's Health Nurse Practitioner program during her time as a nurse at Hoag and she's very excited to start her journey as a midwife at OC Women's Medical Group.
Her passion to serve women and their families was ignited by her own experiences growing up and the lack of well-rounded care she received. It is her goal as a provider to give women all-encompassing care, the birth experience they desire and empower them through all walks of their healthcare journey.
Aside from loving what she does for work, she enjoys traveling with her husband, running, and reading. Two of her best memories have been marrying her husband in Belgium and running across a marathon finishing line.
● Sees Patients in Irvine 16305, Laguna Hills, Mission Viejo, Foothill Ranch