Understanding The Menopause Transition
"It feels like tiny slivers of glass in there!"
I've heard this description more than once from women experiencing genitourinary syndrome of menopause, more commonly known as vulvovaginal atrophy. Vaginal and vulvar pain, burning, dryness, and pain during intercourse are the most common symptoms. Urinary frequency and recurrent urinary tract infections are also part of this syndrome.
In menopause, a woman's ovaries no longer produce hormones, resulting in a drop-in estrogen levels throughout her body. The skin of the vulva, vagina, urethra and bladder wall, which are responsive to estrogen, can therefore become thinned, tight, and prone to irritation. For some women, these changes are mild and do not cause noticeable symptoms. For others, symptoms are significant and distressing. Unlike most of the other symptoms of menopause, which usually improve over time, vulvovaginal atrophy often slowly worsens.
Treatment Options
Although it is part of the natural process of menopause, this does not mean women have to suffer through vulvovaginal atrophy. The good news is that there are a variety of options for treating this condition:
– Many over the counter options exist, both water-based vaginal lubricants and vaginal moisturizers.
– Almond and coconut oil can also be safely used and add to the variety of options and experiences.
– Also available are non-prescription, vaginal formulations of a potent moisturizer, hyaluronic acid. Maintaining regular sexual activity and overall hydration are also helpful.
In general, these therapies do not change the underlying atrophy, i.e. thinning, but do provide relief from symptoms. To strengthen the vaginal tissue and increase natural vaginal lubrication, estrogen applied vaginally is highly effective. There are several formulations: creams, suppositories, tablets, and even a flexible vaginal ring. Vaginal estrogen is not the same as taking hormone replacement therapy, which replaces hormones throughout your body. The risks and side effect profile of vaginal estrogen is minimal and can be safely used indefinitely for the vast majority of menopausal women. A daily oral medication, a "designer estrogen" is also approved for vulvovaginal atrophy, for women who prefer an oral rather than vaginal route. There's even an effective office procedure, vaginal laser resurfacing, that remodels the skin of vagina.
The important takeaway is that many options exist for women who are experiencing bothersome vulvovaginal atrophy. Like with almost everything else, there are individual variations in risk, history and preference. Not all women will need treatment, and there is no one "best" treatment. Just don't hesitate to discuss options with your doctor.
Visit Your Gynecologist Today
We hope this can help you spark a conversation with your doctor about menopause symptoms such as atrophy and countless others. At Orange Coast Women's Medical Group, we take pride in valuing each patient that walks through our doors. No topic is off limits in our office, and we encourage you to contact us to start your health journey today.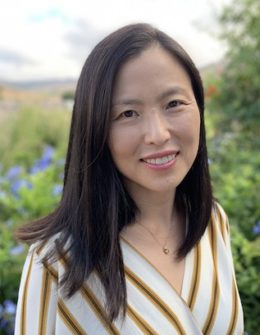 Dr. Linda Chung M.D., F.A.C.O.G is the author of this blog, and is proud to practice at Orange Coast Women's Medical Group. She is committed to evidence based medicine, and partnering with her patients on their health care.
To learn more about gynecological conditions at Orange Coast Women's Medical Group or for additional information on regular OBGYN visits, call one of our conveniently located offices in Irvine, Laguna Hills, Tustin, Foothill Ranch or San Clemente at (949) 829-5500.