What is "the silent topic"? To be honest, even I didn't know when I was asked to write this blog for our website!  But then I started thinking about all of the women I have cared for over the years, and it started to become clear – there isn't just one silent topic, but many, that we deal with as Ob-Gyns. Many women have breast or pelvic concerns that they might be embarrassed to share with their provider.
Topics of Concern
In my teenage patients, it can be things like trouble or pain with inserting a tampon or dealing with changes to their period as they get older.
For my women in their 20s and 30s, it's questions about fertility, painful intercourse, vaginal discharge or odor that's new or different, or maybe changes to their body after a pregnancy and delivery.
Painful sex and menopausal symptoms are always difficult for my perimenopausal and menopausal patients to talk about, even though they don't realize it's very common and nothing to be quiet about! Trust me, I have heard IT ALL!
When to Talk About it
While the annual exam comes once a year, it really is for a wellness visit and preventative health. I tell patients to make a separate appointment if something is truly bothering them – that way, we can really focus on that topic and see what needs to be done. Sometimes, an issue may need additional testing or referrals to specialists, and so making this plan with your doctor so that you understand those steps is important!
Unlike asking Dr. Google, my colleagues and I went through a lot of school, rigorous training, and have been taking care of patients for years – so we usually know the next steps to take!
The important thing to realize is that IT'S OK TO TALK ABOUT IT.
Schedule an Appointment Today!
Your Ob-Gyn WANTS to hear about it, and WANTS to help you! There's a reason why all of us chose to go into this field – to help women stay healthy and happy! That being said, realize that some problems are easier to tackle, and some are harder and take more time to really get to the bottom of things.
It is also important to know that all patient visits are confidential and that we take our doctor-patient confidentiality very seriously – you will always have a safe place to talk! So if you have a concern about your breast or pelvic health, make an appointment and talk to your doctor and let's get to work! We are here for you!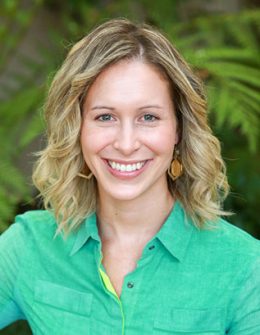 Kerry Price, M.D., F.A.C.O.G., the author of this blog, is proud to practice at Orange Coast Women's Medical Group. She believes in treating patients like family with personalized, innovative and compassionate care.
To learn more about Midwifery at Orange Coast Women's Medical Group or for additional information on regular OBGYN visits, call one of our conveniently located offices in Irvine, Laguna Hills or San Clemente/Talega, CA at (949) 829-5500.