Best Pregnancy Websites You Can Rely On
Women often use the internet to do a quick google search for their symptoms. OCWMG, of course, prefers that you reach out to us anytime with your questions or concerns. We have a great team of well-trained triage nurses to answer any of your questions. For any major concerns, there is always a doctor and a midwife on call 24/7. However, I understand that sometimes it's the middle of the night and you just want to know if it's safe to take a Tums or you want to look up that random pain and make sure it's just round ligament pain. There are so many websites to choose from and googling can lead you down a dark, scary path. Many women will contact us after reading "Dr. Google" and are very anxious or scared that something is wrong with them or their baby. To help eliminate some fear, I wanted to share a list of my favorite websites that are a bit safer.
Enjoy every moment of your pregnancy and don't hesitate to contact us with any concerns.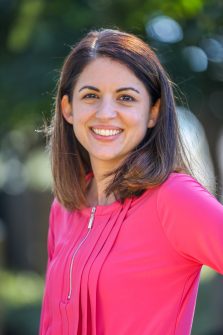 Melissa Alexander, MSN, CNM, the author of this blog, is proud to practice at Orange Coast Women's Medical Group. She honors the meaning of the word midwife-with woman-by developing a trusting and mutual relationship with women in support of their health across their lifespan.
To learn more about Midwifery at Orange Coast Women's Medical Group or for additional information on regular OBGYN visits, call one of our conveniently located offices in Irvine, Laguna Hills or San Clemente/Talega, CA at (949) 829-5500.