The OB/GYN Tustin Residents Trust
At Orange Coast Women's Medical Group, we believe that women deserve easy, hassle-free access to the quality medical care they need to live a full, healthy life. That's why we're proud to offer a wide range of women's healthcare services from our collection of Orange County women's health centers, placing a strong focus on treatment quality and creating a comfortable treatment experience for our patients. It's also why OCWMG has become an OB/GYN provider trusted by countless residents of Tustin, CA.
Quality OB/GYN in Tustin, CA
At OCWMG, we've made a name for ourselves as one of the most trusted OB/GYN centers in the greater Tustin area. 
As a comprehensive women's health center, we're proud to offer a wide range of world-class treatments ranging from preventive care to extensive and involved surgical procedures. We offer a full array of obstetric services as well as a midwifery program, and our gynecological care helps you maintain reproductive health before, during, and after pregnancy. We also work hard to offer minimally invasive surgical treatments that allow us to treat a variety of conditions with reduced impact and recovery periods.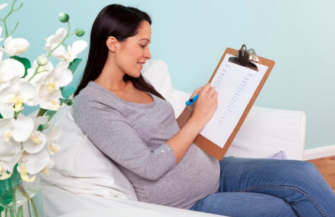 Through it all, we make our patients' experiences our first priority. We foster a comfortable, compassionate environment in our Tustin women's health center that makes every patient feel welcome and taken care of, and our board-certified OBGYNs take a caring and non-judgmental approach to treatment. We are also proud to have a multicultural and multilingual treatment team, allowing us to serve women in a wide range of communities and languages including English, Korean, Chinese, Spanish, Farsi, French, German, Gujarati, Hindu, and Vietnamese.
Schedule an Appointment with Your Tustin Women's Health Center
It's little wonder why Orange Coast Women's Medical Group has emerged as a leading choice for women in Tustin, CA seeking a quality OBGYN, and if you'd like to find out what sets us apart for yourself, we'd love to speak with you. Contact us today to learn more about our practice, discuss your care needs, and schedule a consultation for women's healthcare. We can't wait to hear from you!