What is HPV?
HPV is one of the most common sexually transmitted infections. There are over 100 strains of HPV viruses. Almost ALL people who are sexually active will acquire at least one strain of HPV in their lifetime. The good thing is most HPV infections don't have any physical effects on the body and can be cleared by the immune system on its own. However, some HPV viruses can cause genital warts and most concerning – there are high-risk strains that can cause cancers.
The most common cancer linked to HPV is cervical cancer. However, HPV can also cause anal, vulvar, vaginal and esophageal (oral) cancers. HPV is spread thru skin to skin contact and even condoms cannot fully protect against transmission.
The HPV test is currently only approved for women. This is done at the time of your pap smear for women over the age of 30 or if you have an abnormal pap smear. The HPV test detects higher risk strains of the virus which can cause cervical cancer. There is no current approved HPV testing for men.
What is the HPV Vaccine?
The HPV vaccine (Gardasil) is a well-studied and safe vaccine. The current HPV vaccine can protect you against nine strains of high-risk HPV viruses which can cause genital warts and cancer. It is recommended and FDA approved for both males and females between the ages of 9 to 26.
The role of HPV vaccination is prevention! It cannot treat an infection that is already present so it is best to vaccinate BEFORE the onset of sexual activity. There is otherwise no current treatments for HPV infections.
In the meantime, if you've tested positive, don't worry. Most HPV infections are self-limiting and will be self-cleared. Smoking has been shown to limit your immune system from fighting the virus. So practice safe sex, limit the amount of new sexual partners and stop smoking.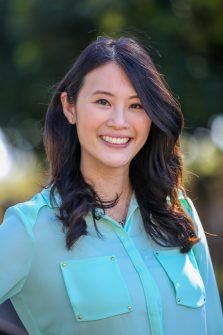 Dr. Patricia Lo, MD, the author of this blog, is proud to practice at Orange Coast Women's Medical Group and values listening to a woman's specific concerns, alleviating any fears and promoting empowerment to improve health outcomes.
To find out more about OCWMG and your regular OBGYN visits, conveniently located in Irvine, Laguna Hills and San Clemente/Talega, California visit our website or give us a call at (949) 829-5500.