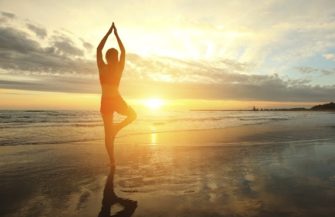 How to Balance Nutrition & Weight Loss: Tips From Your Local OBGYN
At Orange Coast Women's Medical Center, we are dedicated to your health and wellness as a woman. As your team of women's doctors serving Laguna Hills, Irvine, San Clemente and the surrounding areas, we proudly offer expert services paired with compassionate care you can trust. Our passion for women's wellbeing doesn't just span obstetrics, gynecology, or mammography—we're also committed to helping you achieve optimal health through diet and exercise.
Nutritional Counseling
Because the food we eat plays a critical role in our health and well being, we at OCWMC are pleased to provide nutritional counseling and weight loss programs through our registered dietician, Kiran Boparai. Nearly everyone knows the importance of eating a healthy diet, but unfortunately, improvements can be difficult to make on your own. That's why your women's doctor is here to help with real solutions and practical steps to help you achieve your goals. Our nutritional counseling services are tailored to your individual lifestyle, and will help formulate a plan that fits your needs and budget, providing you with:
help to establish realistic short term and long term health goals
behavioral modification techniques and development to help you stay on track
ongoing encouragement and support through your healthy living journey
Weight Loss Programs
Just like your diet, your fitness practices will help you to achieve your health goals. At OCWMC, we are pleased to offer weight loss programs that fit any level of fitness. Working with our nurse practitioners and R.D., Kiran Boparai, will help you take small, realistic steps toward a permanent lifestyle change by addressing five basic components: lifestyle, exercise, attitudes, relationship, and nutrition. The combination of physical activity, healthy eating, and habit changes will arm you with the tools you need to achieve stable and manageable weight loss.
Contact OCWMC Today!
At Orange Coast Women's Medical Center, our goal is to help you balance nutrition and weight loss to achieve your desired results in a sustainable way that you can practice for years to come. With three office locations in Laguna Hills, Irvine, and San Clemente, exceptional care is always convenient and close by. Our nutrition & weight loss seminars will be an excellent start and resource for those looking to change their lifestyle. Learn more about our educational health seminars, or give us a call at 949.829.5500. You can also reach your trusted OBGYN at our contact page. We look forward to hearing from you soon!