Dear incredible healers and teammates,
As our new adventure commences, we are being handed a great task. Are we ready to accomplish something epic? Something great? Something for the advancement of both healthcare for women and choices for women in their healthcare? I think YES.
It should not matter the reasons we were asked to build a great new city, but our task is to make it legendary. "Ours not to reason why, ours but to do and die".
Leaders encourage their followers to accomplish everything they are capable of without fear of failure by offering the best tools and environment to thrive. We are each leaders of our flock. We each have many followers (called patients) who look to us for guidance, nurturing, advice, sometimes parenting and always compassion and love. We offer shared decision making and a lot of patient autonomy (but guided by science, understanding and safety). Our patients look to us as teachers of their health and we look to them as teachers to better ourselves and our trade.
We are compassionate healers of women. We are helping to mold a nation of strong and empowered women capable of accomplishing everything they know they can and even sometimes what they have been told they cannot.
Starting December 7, 2020, we will be able to offer women all over Orange County an easily accessible, brand new, and technologically updated environment for the most amazing birthing experience known to mankind. Our Hoag Birthing Center will make us all proud.
The center will offer all the following amenities serviceable to all birthing experiences:
Beds and balls and tubs, oh my!
Showers and gardens and food, oh yea!
Freedom of movement
Intermittent monitoring
Supportive faces
24/7 Safety and support
The best damn Midwives available
Our Orange County midwives help women deliver their newborns their own preferred way. We help deliver the future. Read more about our local midwives!
We are the future. We are HOAG!
2020 has caused a great pause in seeking new healthcare or even desire to bring new life into this unsettled world we are historically surviving. But crunching the numbers, we are doing great. Transfer patients seeking exceptional and unique experiences is a big part of our Midwife population. I am honored to transfer my patients who seek physiologic birth to our group of outstanding practitioners. As we move forward at the Hoag Irvine Birthing Center many more clients will transfer to our specialized department of brilliant Midwives.
The six of you are taking healthcare by storm. You are helping to deliver hundreds of babies with compassion, competence, and love. Be proud of yourself, your partners, our group, and our future.
Look out world, big things are expanding in Orange County starting now!
Visit Us Today
If you are looking for midwives who will care for your unique needs with personal attention and expertise – then you are in the right spot! At Orange Coast Women's Medical Group, we take pride in valuing each patient that walks through our doors. No topic is off limits in our office, and we encourage you to contact us to start your health journey today.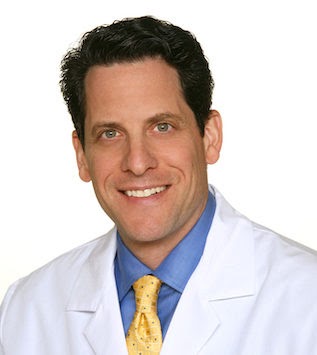 Dr. Kenneth A. James M.D., F.A.C.O.G is the author of this blog, and is proud to practice at Orange Coast Women's Medical Group. He is committed to evidence based medicine, and partnering with his patients on their health care.
To learn more about our local midwives at Orange Coast Women's Medical Group or for any additional questions about our midwife service, call one of our conveniently located offices in Irvine, Laguna Hills, Tustin, Foothill Ranch, Mission Viejo or San Clemente at (949) 829-5500.