Improve Your Gynecologic Health with the MonaLisa Touch™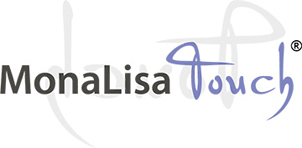 The inevitable aging and hormonal changes are a natural part of life that can cause unexpected gynecologic symptoms such as burning, vaginal itching, painful intercourse, dryness and vaginal atrophy. These changes can profoundly impact women's daily lives and intimate relationships. Orange Coast Women's Medical Group is happy to introduce the MonaLisa Touch to provide fast relief for the uncomfortable symptoms caused by genitourinary syndrome of menopause.
How Does the MonaLisa Touch Procedure Work?
The MonaLisa Touch is a non-surgical, simple in office procedure that uses a C02 fractional laser to relieve some of the most common symptoms of genitourinary syndrome of menopause. The MonaLisa Touch uses technology similar to that of aesthetic lasers. This laser light energy is inserted into the vagina and its laser pulse is designed to stimulate new collagen production in the vaginal walls. The laser revitalizes normal pH, regenerates new blood flow and lubrication are improved to restore natural function of the vagina. If vaginal dryness, itching, painful sexual intercourse or urinary incontinence are affecting your life, the MonaLisa Touch can help alleviate the symptoms without causing pain or side effects or down time.
What to Expect During MonaLisa Touch Treatments

MonaLisa Touch laser vaginal revitalization is an outpatient non-hormonal procedure that is performed in a doctor's office. The laser application itself lasts less than five minutes! Three or four appointments spaced about one month apart are recommended to achieve the best results, but many patients will begin to notice improvement immediately following the first session. MonaLisa Touch treatments are not painful, but an anesthetic cream can be applied to reduce any discomfort experienced during the procedure. Patients should avoid sexual activity for a few days following the procedure, but can otherwise resume their normal routines without experiencing any downtime. Contact Orange Coast Women's Medical Group today to learn more about how the MonaLisa Touch can help improve your gynecologic health!
Testimonies
I was introduced to the Mona Lisa Touch. My physician recommended the CO2 laser treatment to select patients with vaginal atrophy and related symptoms. I suffered from dry, thin, burning and always irritated vaginal tissue post menopause as many women do. The first treatment brought noticeable relief and the 2nd treatment 6 weeks later reduced the conditions dramatically. I am scheduled for the 3rd and final treatment in a week. If no further benefits are apparent it has been a great success…..however, I am excited as I know the improvements will be even greater! It is amazing that a 5 minute "painless" procedure can literally change a woman's life. More amazing is there is no recovery or "down time"…a "lunchtime" treatment that has made a huge difference in my own personal comfort. The Mona Lisa Touch is the only treatment out there that doesn't involve any hormonal creams and that's what made this treatment stand out! You will definitely notice a rejuvenated vagina!
-Irvine,CA