Nurse Practitioners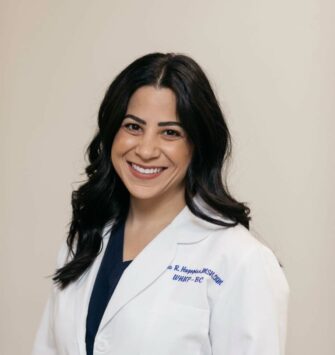 Kristina Hagopian
M.S.N., C.N.M., W.H.N.P-B.C.
Kristina Hagopian is a Certified Nurse Midwife and Women's Health Nurse Practitioner. She received her bachelor's in nursing from Azusa Pacific University. She completed her Masters at Georgetown University with a concentration in midwifery and women's health. She studied abroad in South Africa, learning and teaching women about their health and informing them about their well-being.
Kristina worked and trained in private and public practices in different places. For the past 6 years, she was part of a private practice in Beverly Hills, working with women in all avenues of life, including gynecological, prenatal, labor & birth, postpartum, and menopause.
She believes that educating women about their body builds confidence, so they're informed to make the right decisions about THEIR body. She is committed to making a safe place for women to talk about anything.
Kristina enjoys doing anything outdoors. Her first language was Armenian, and she's a homebody who would prefer staying in for pizza and a movie.
Sees patients in Foothill Ranch and Laguna Hills