Midwives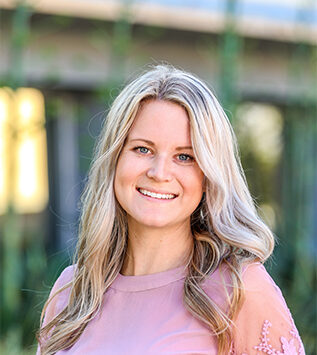 PROFESSIONAL AFFILIATIONS AND CERTIFICATIONS
American College of Nurse Midwives
Sigma Theta Tau
Breanna Davis
C.N.M, M.S.N
"Passionately with women as their healthcare partner and advocate throughout all of life's womanly experiences."
Born and raised outside of Portland, OR, Breanna moved to Orange County six years ago after marrying her husband. During her time in Orange County, she has been serving women in Labor & Delivery at Hoag Hospital in Newport Beach.
Breanna graduated with Honors from California State University, Fullerton's Certified Nurse Midwifery and Women's Health Nurse Practitioner program. She is excited to bring her career to OC Women's, and contribute to providing women with more childbirth options. She loves that birth is beautifully unique each and every time; it is truly the environment she loves. Her goal and honor is to assist every woman in an empowering birth experience, where they are heard and respected. She loves being able to support women in all walks of life from puberty to menopause, and truly be their partner in their healthcare journey.
Outside of work, Breanna loves spending time with her husband, exploring new places, and trying new restaurants. Her favorite countries that she has visited include Italy and Austria. She recently also hiked all over Iceland with her mother.
● Sees Patients in Irvine 16305, Laguna Hills, Mission Viejo.